For more than 10 years we have delivered websites to the real estate industry. All of it based on our real estate CMS: "Terminus". Ahead of the competition then – and now.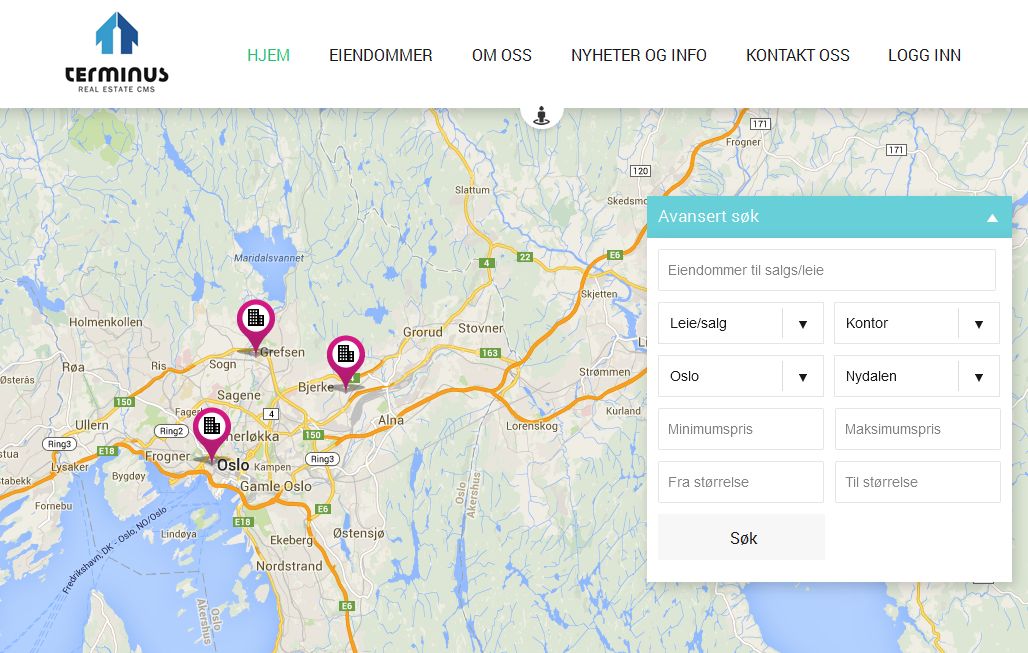 A complete web publishing system
Google map and geo-location to show properties nearby
Cloud service (no worries for you)
Responsiv design (displays beautifully on all devices)
In addition to the tech-solution, we will help you with absolutely everything to get you up and going. We will suggest the structure of the website, the design and functionality. We will optimize your content to assure Google will love it.
We will give you all the training you need to administrate your website. But if you have better things to do, we are there to do it for you.
We have delivered solutions to some of the worlds largest real-estate companies the last decade.